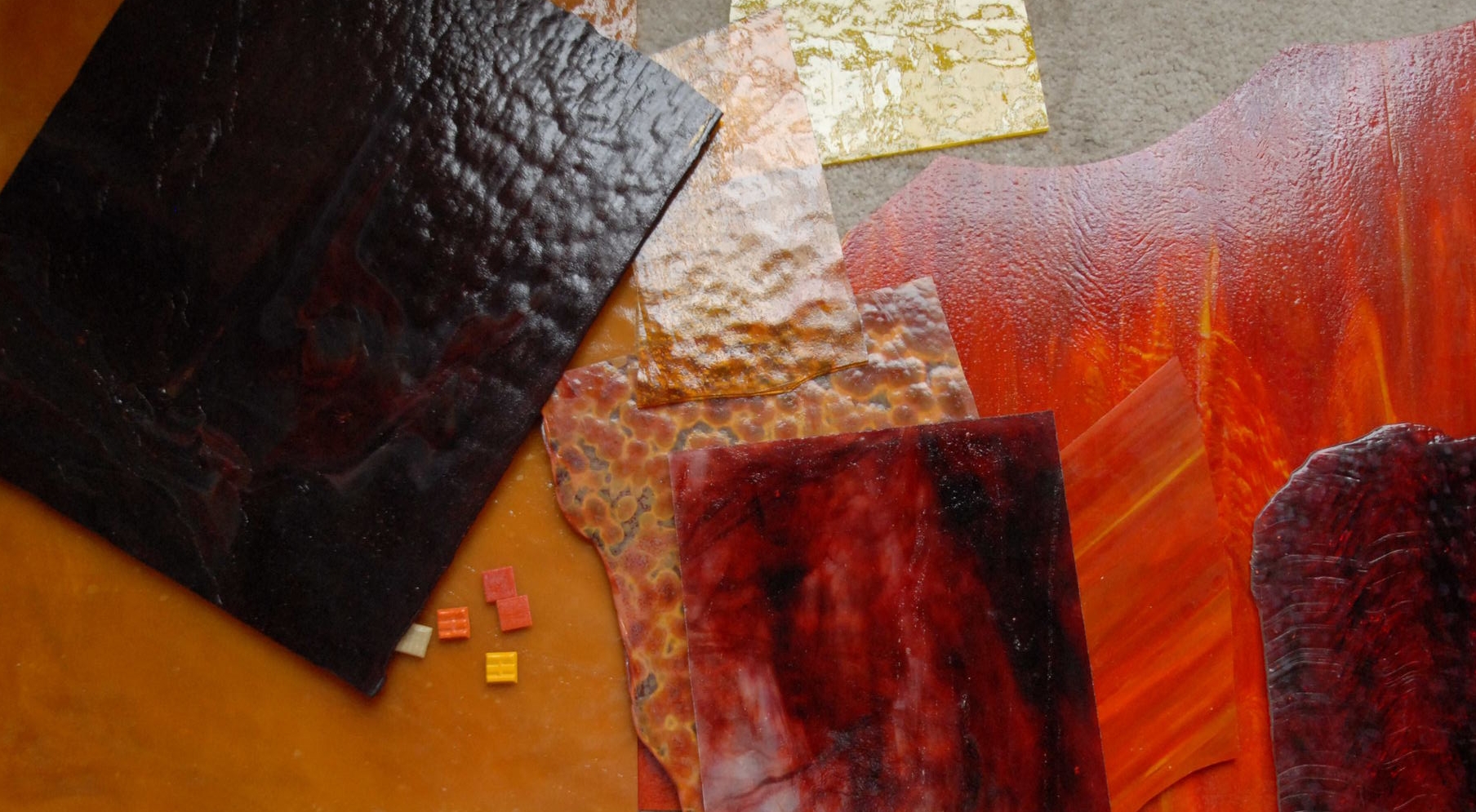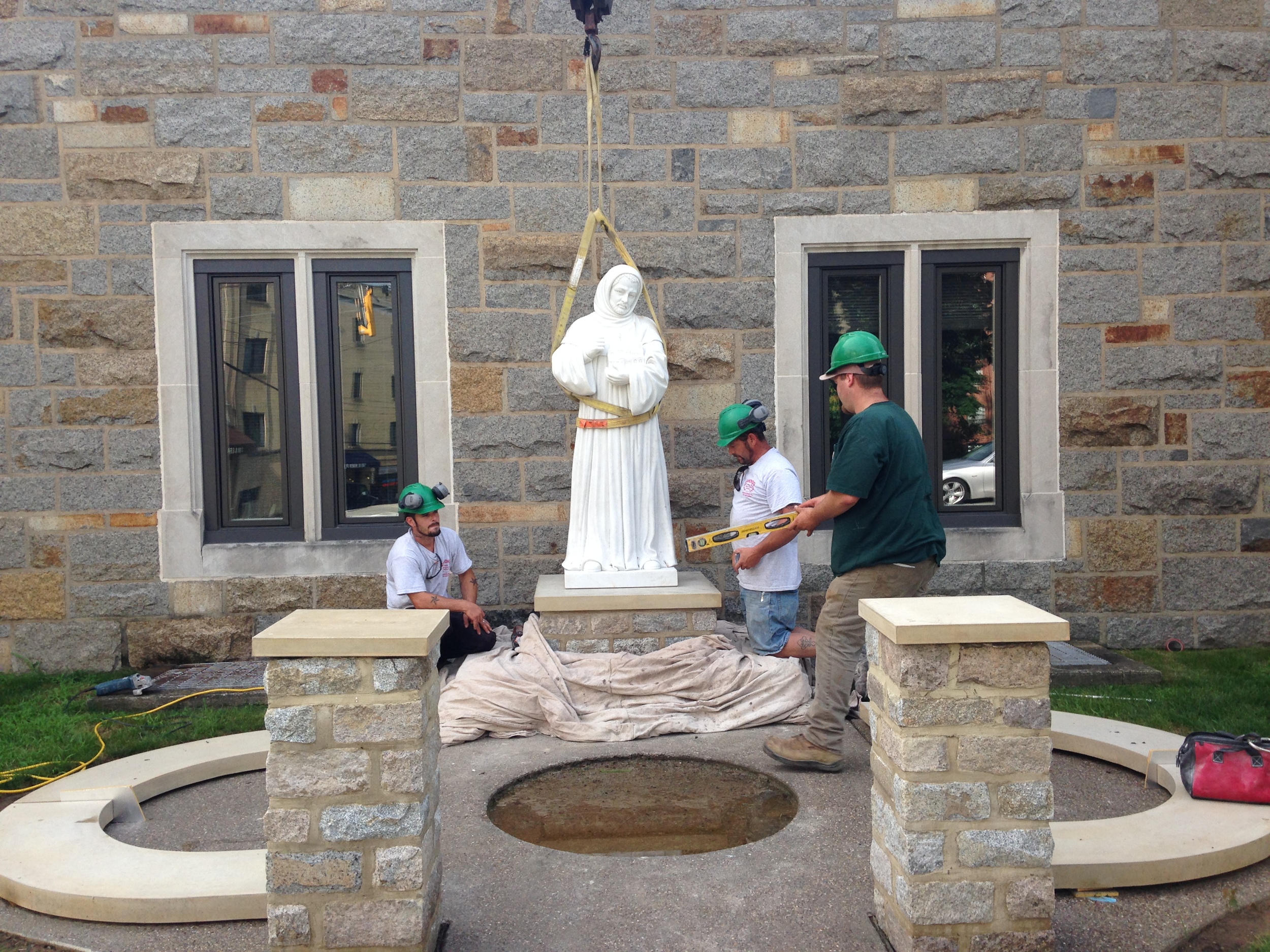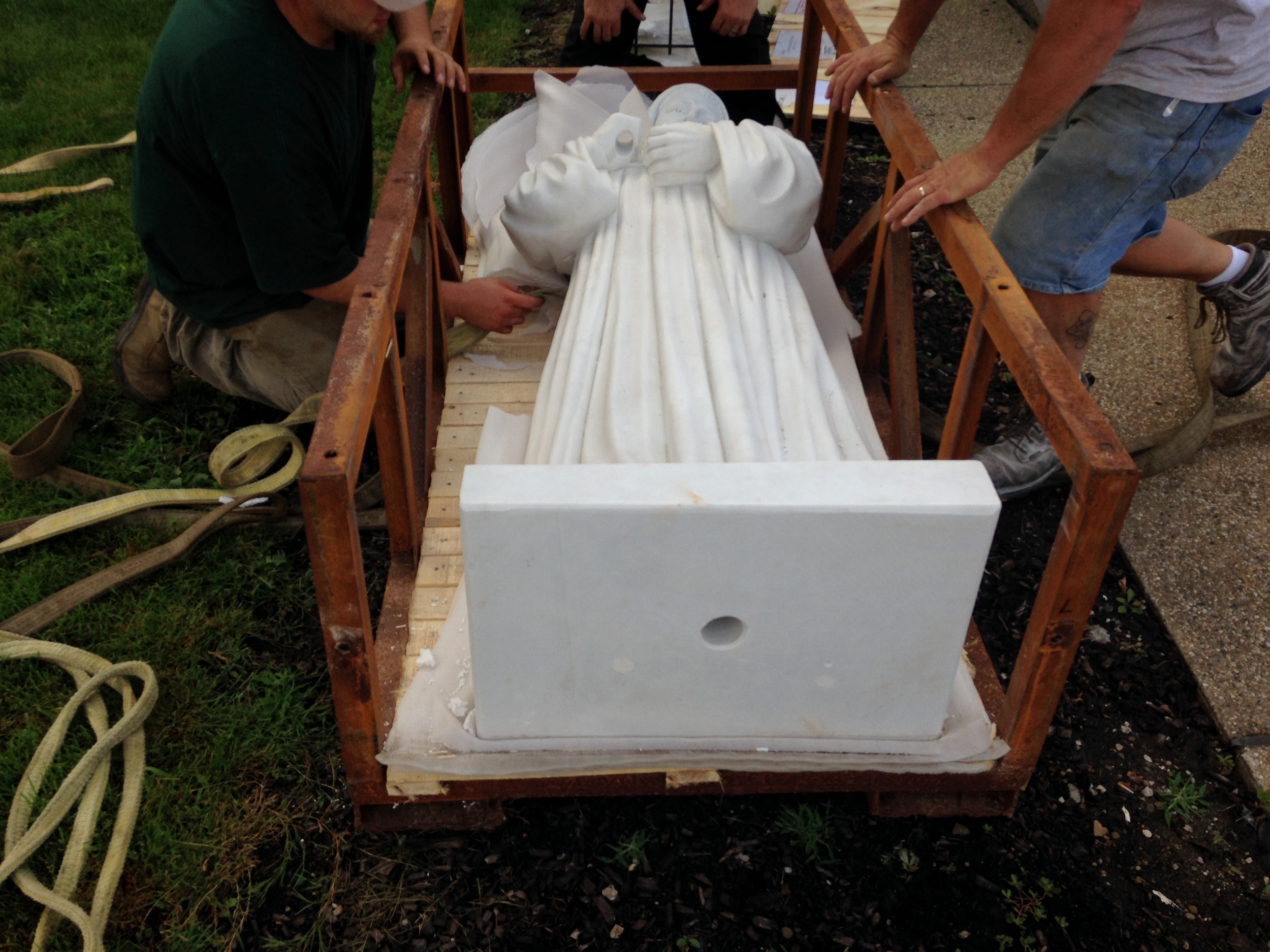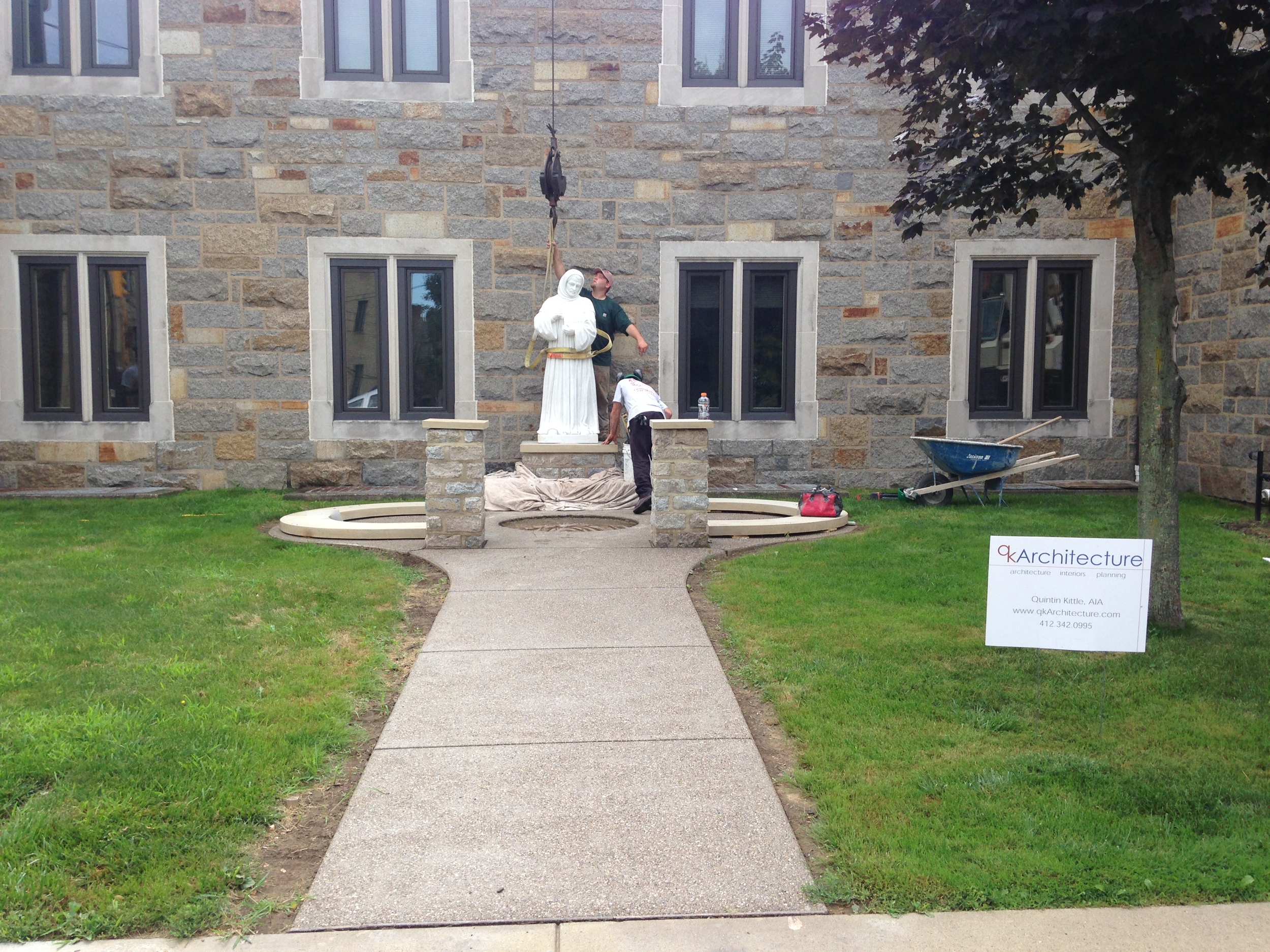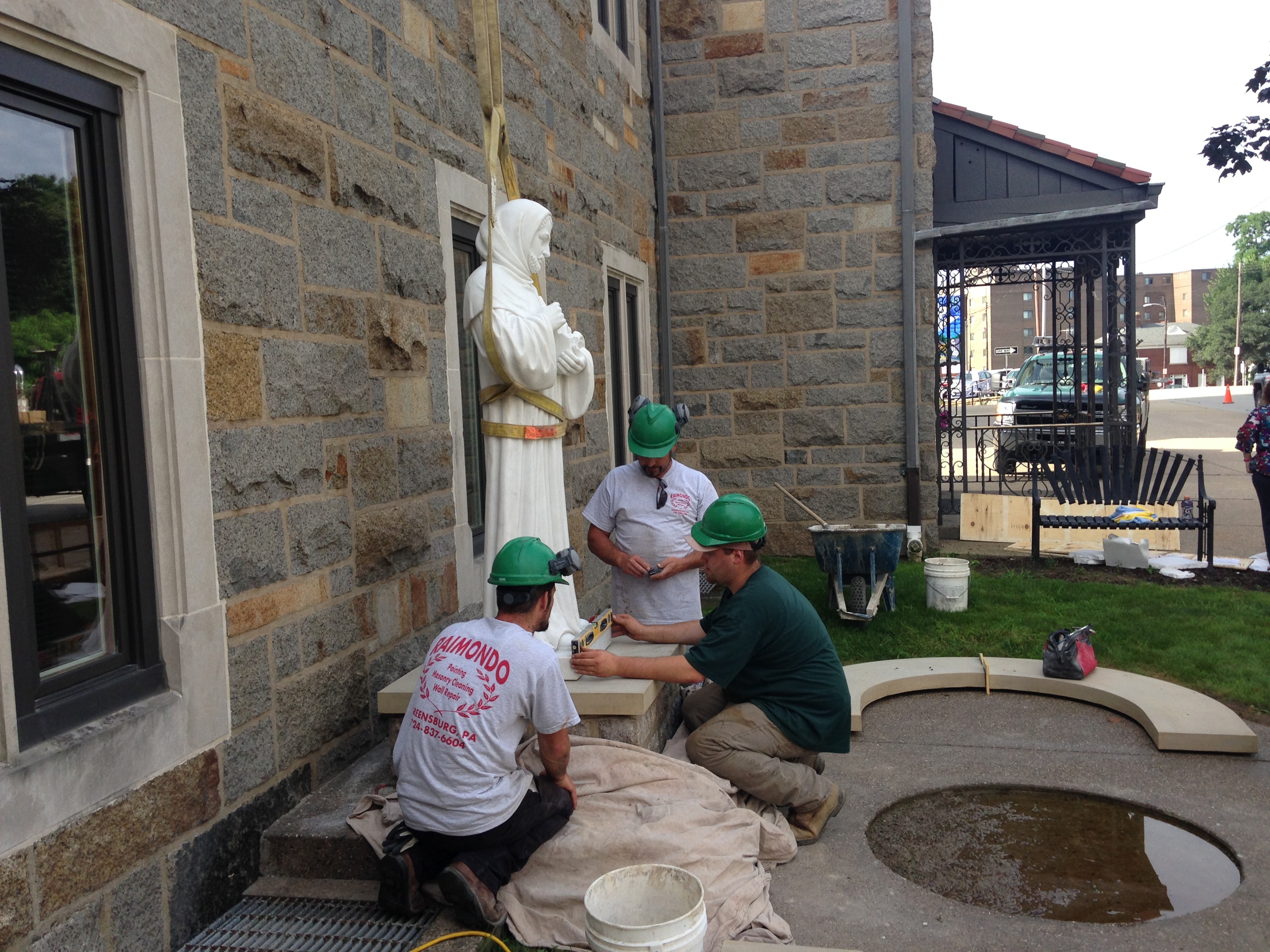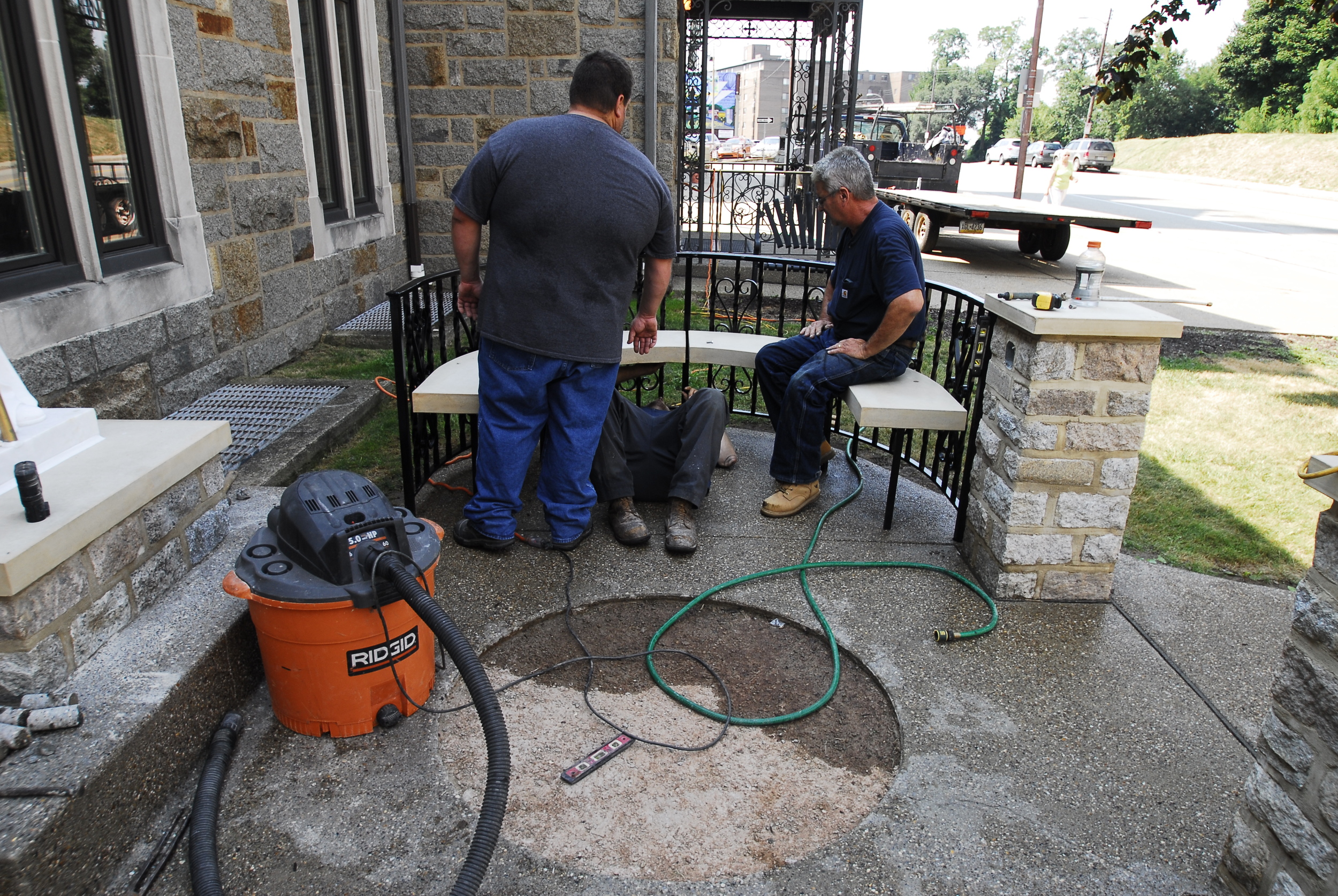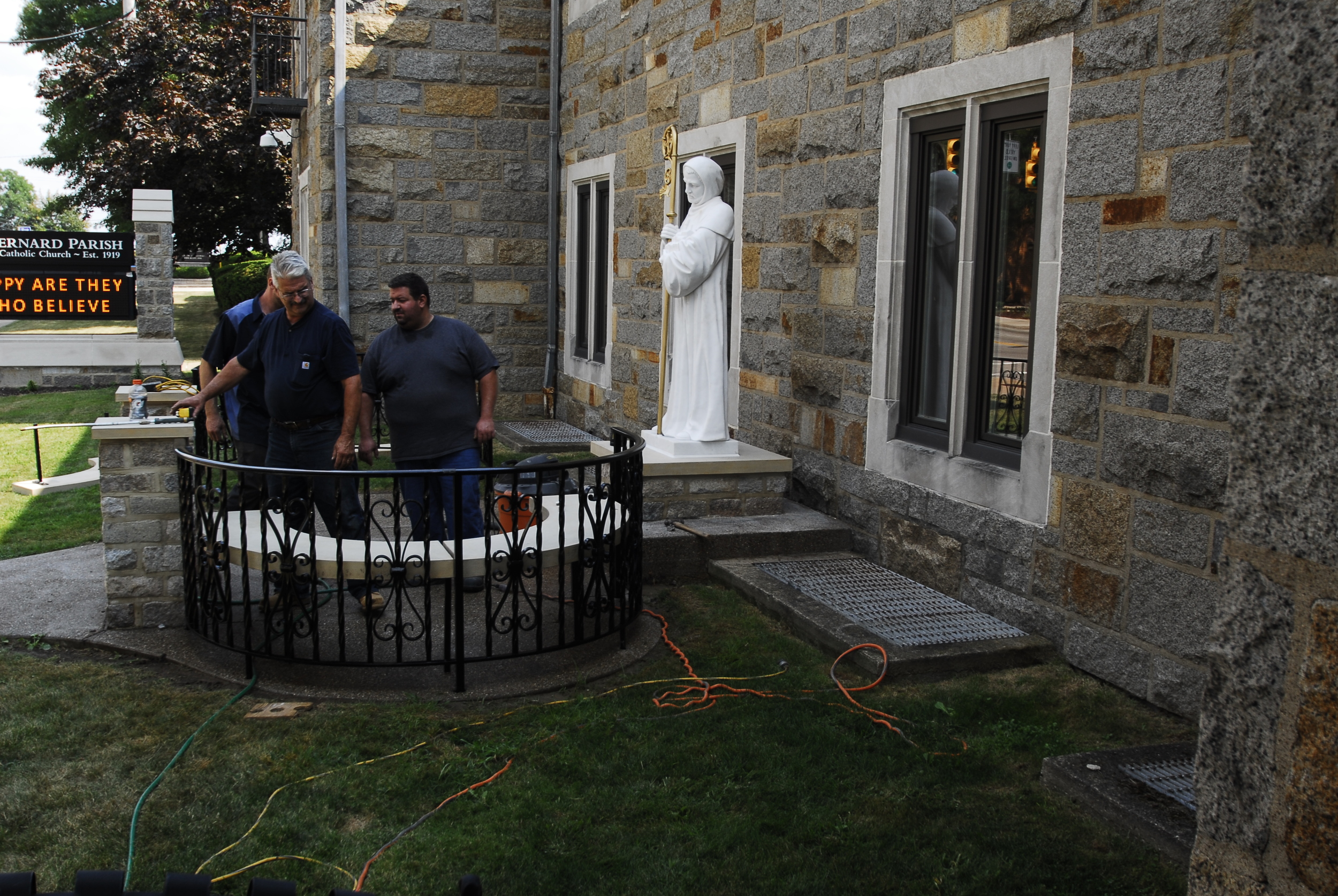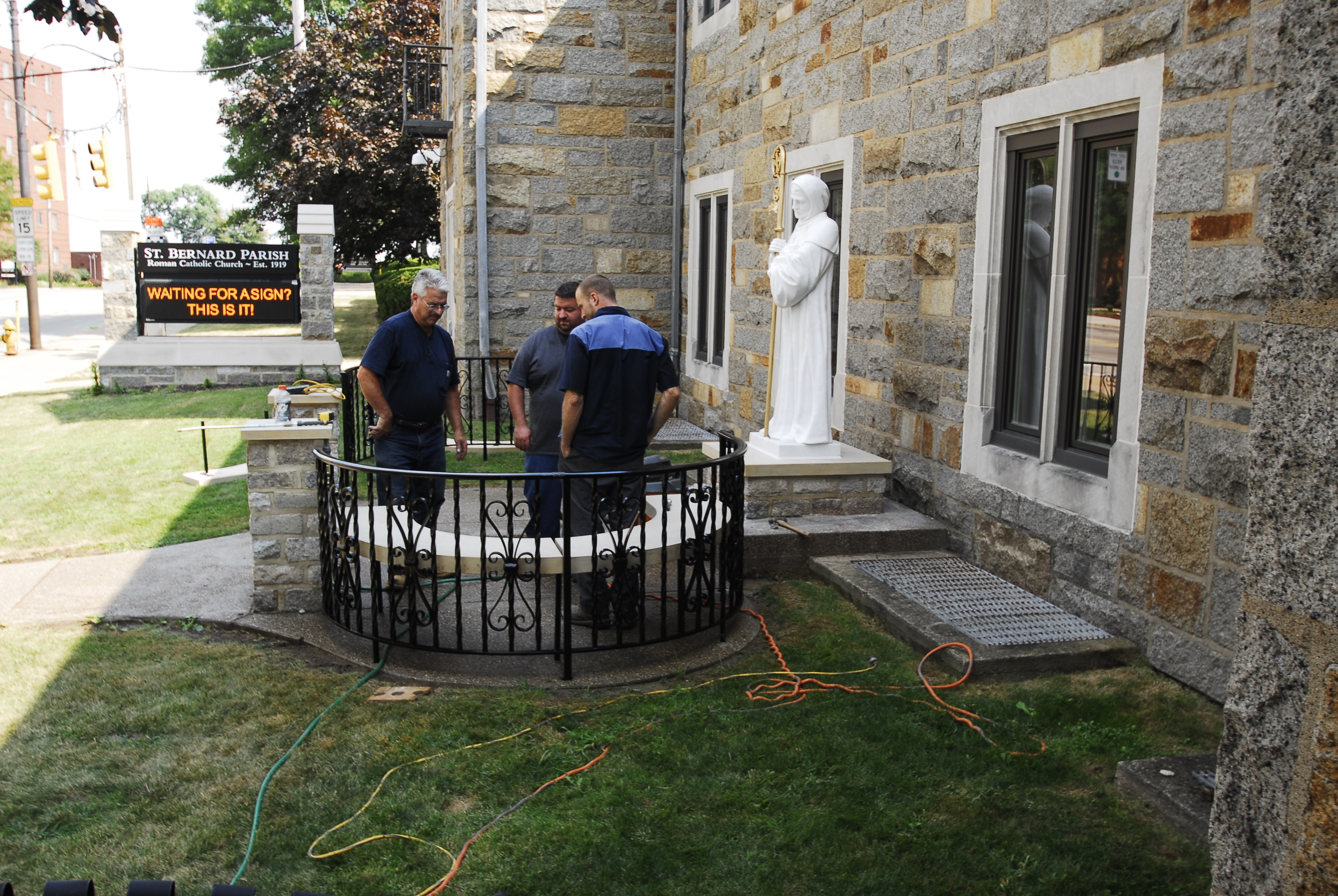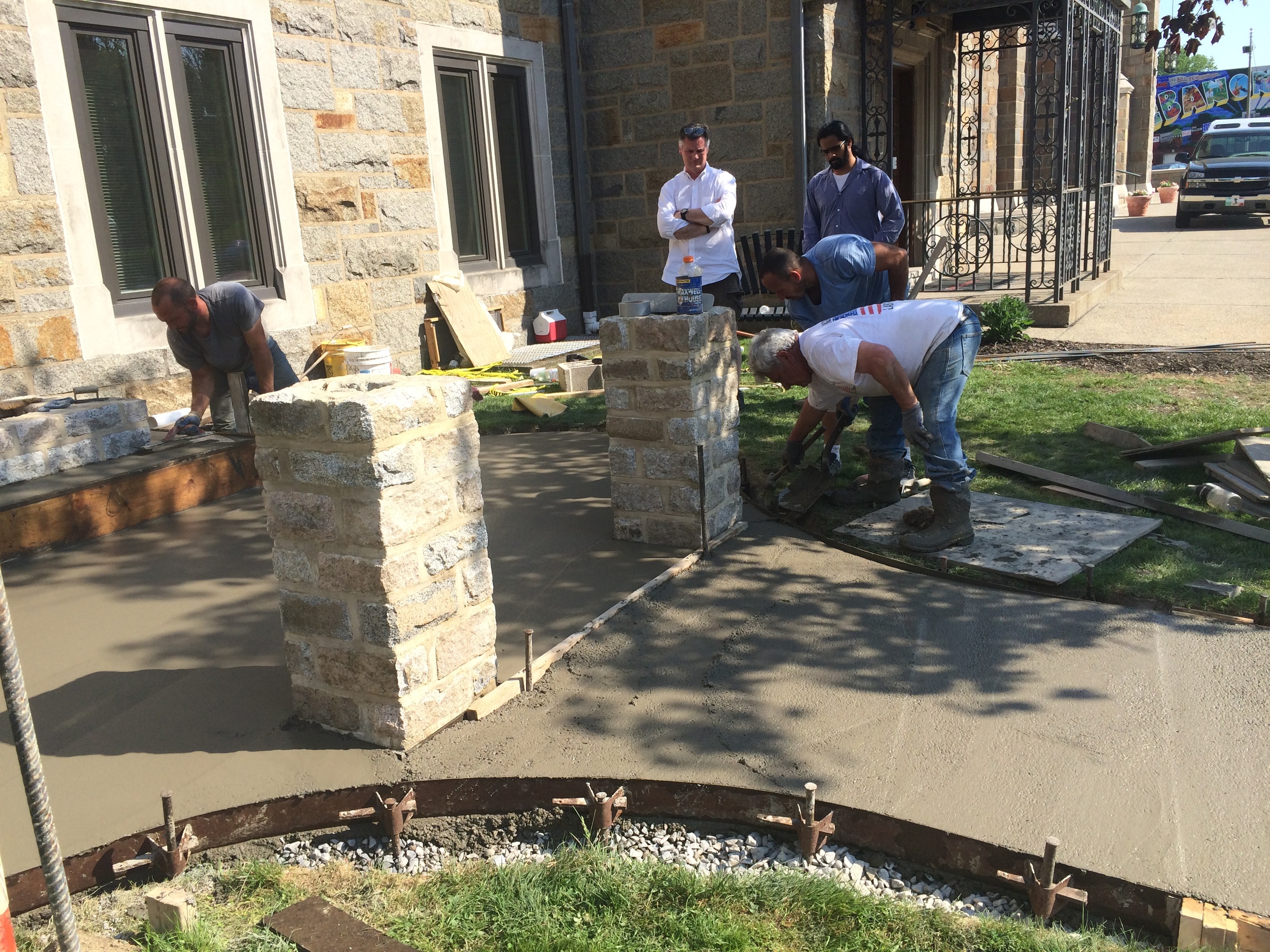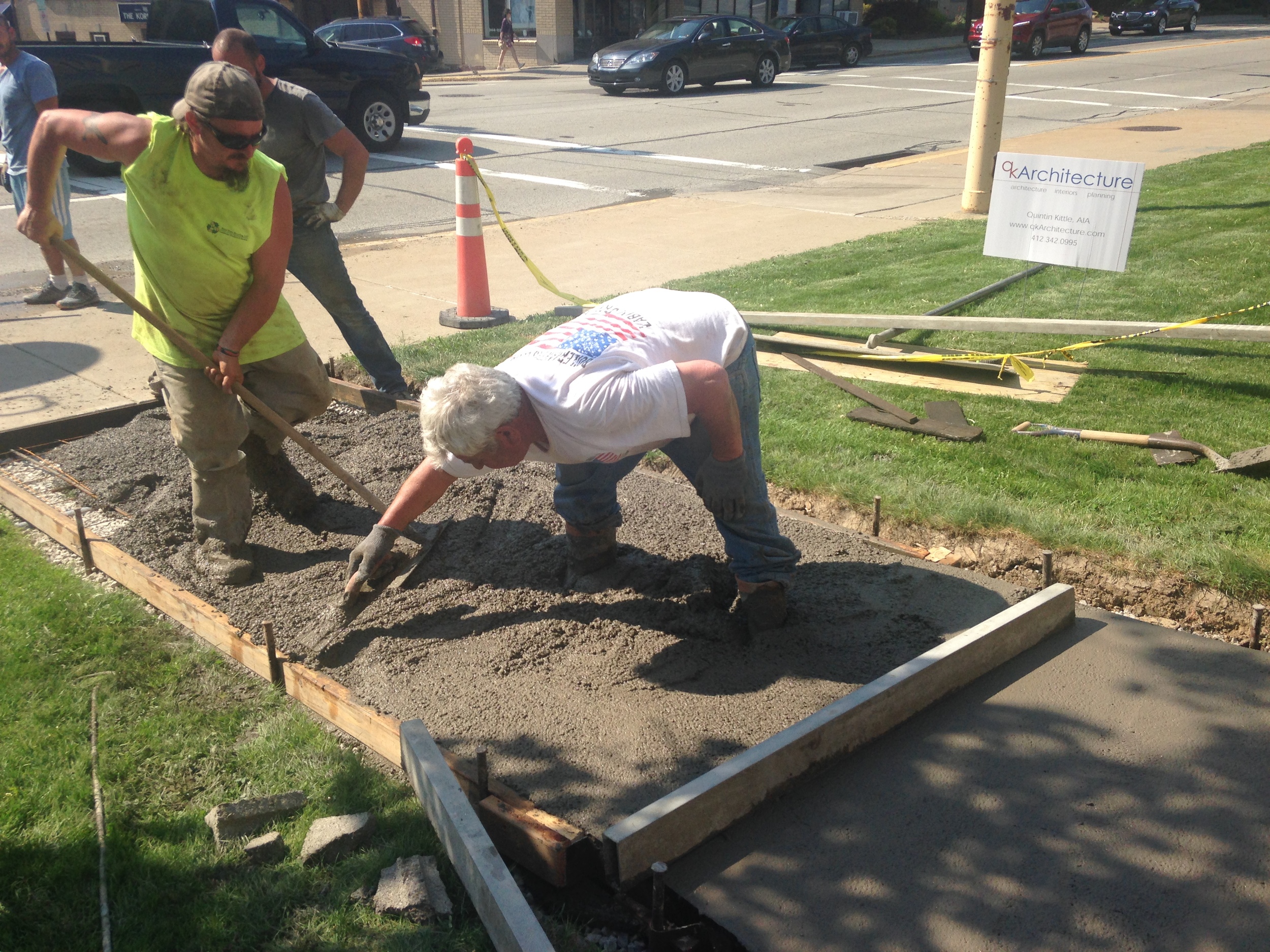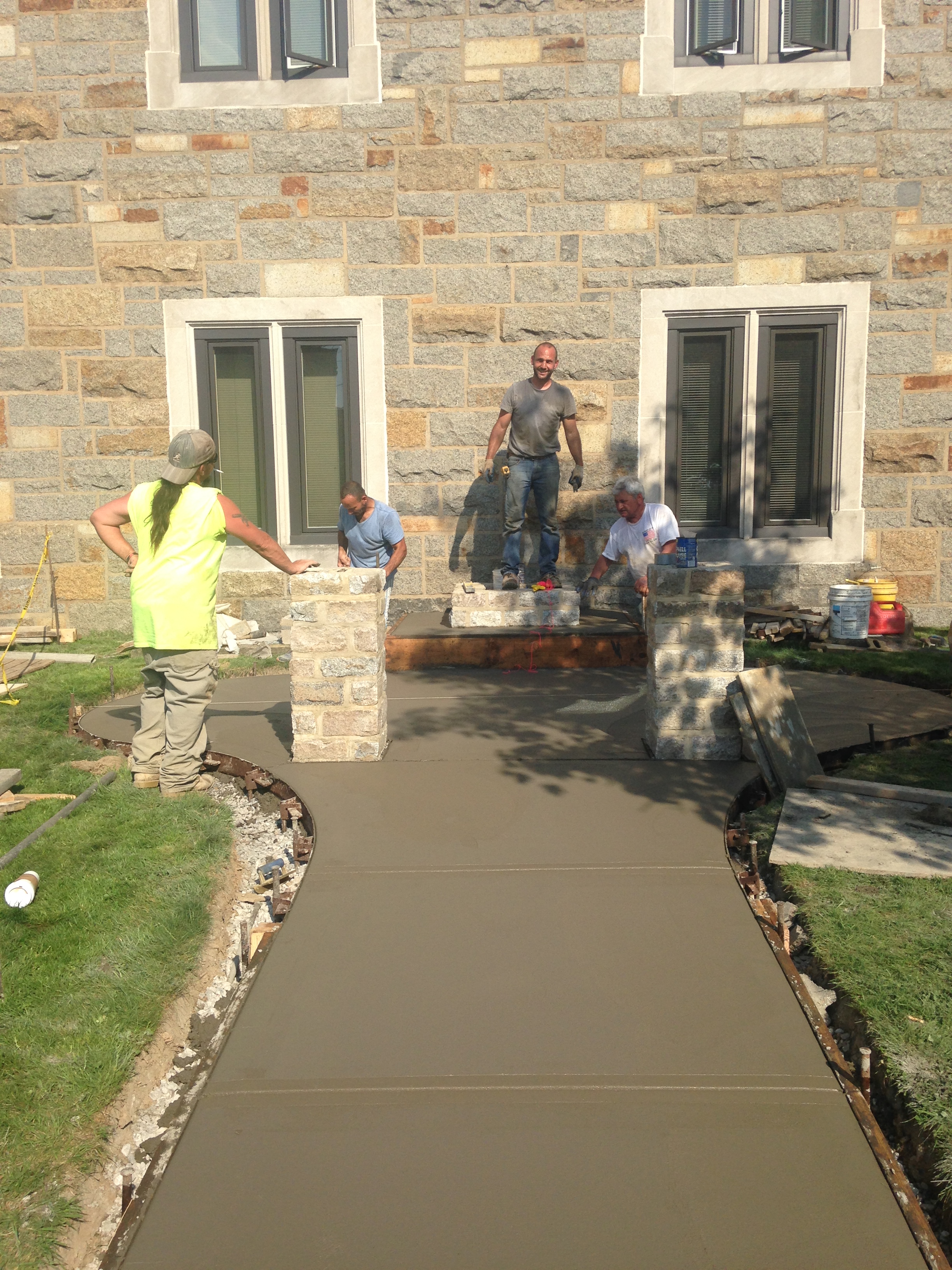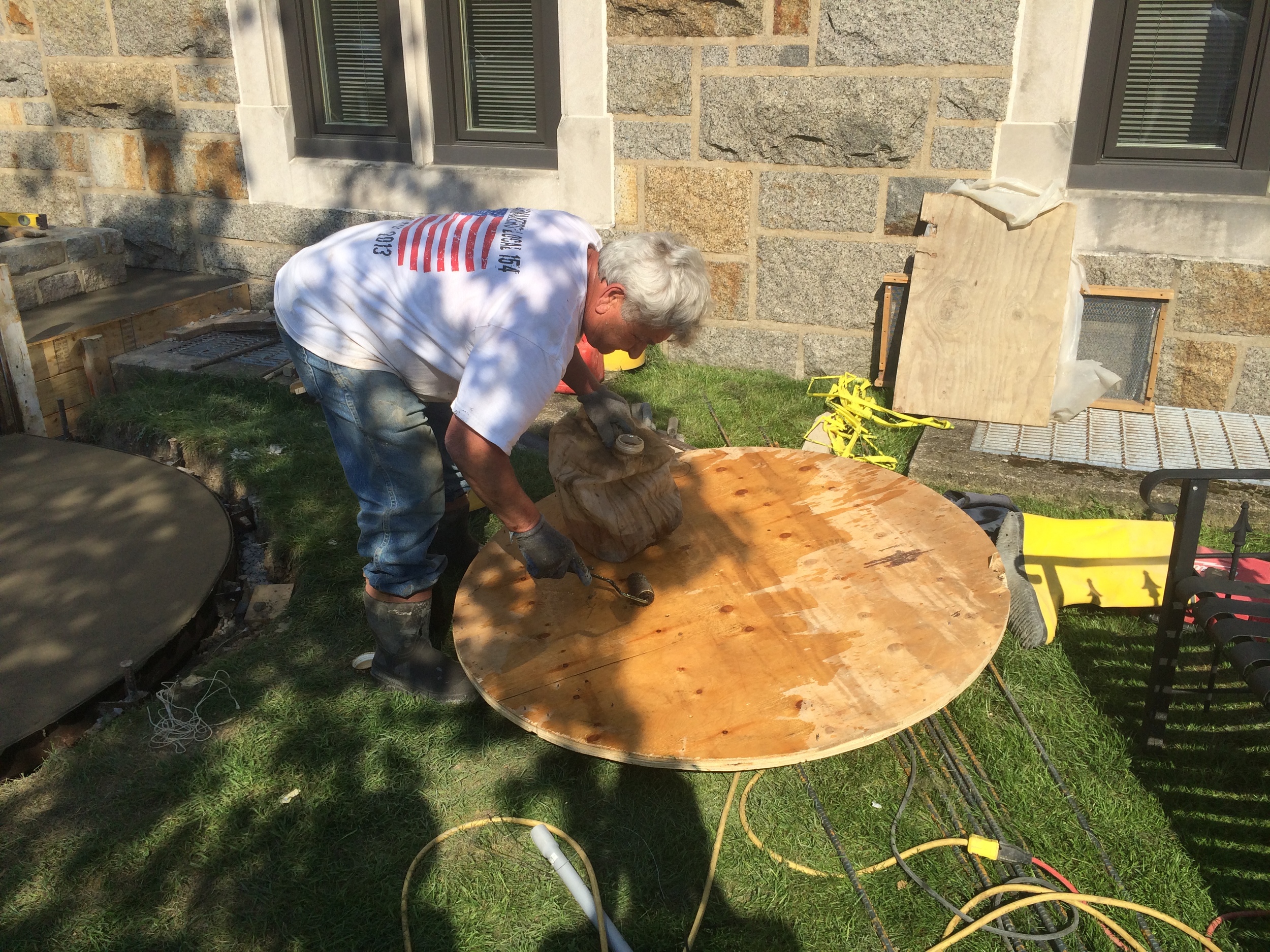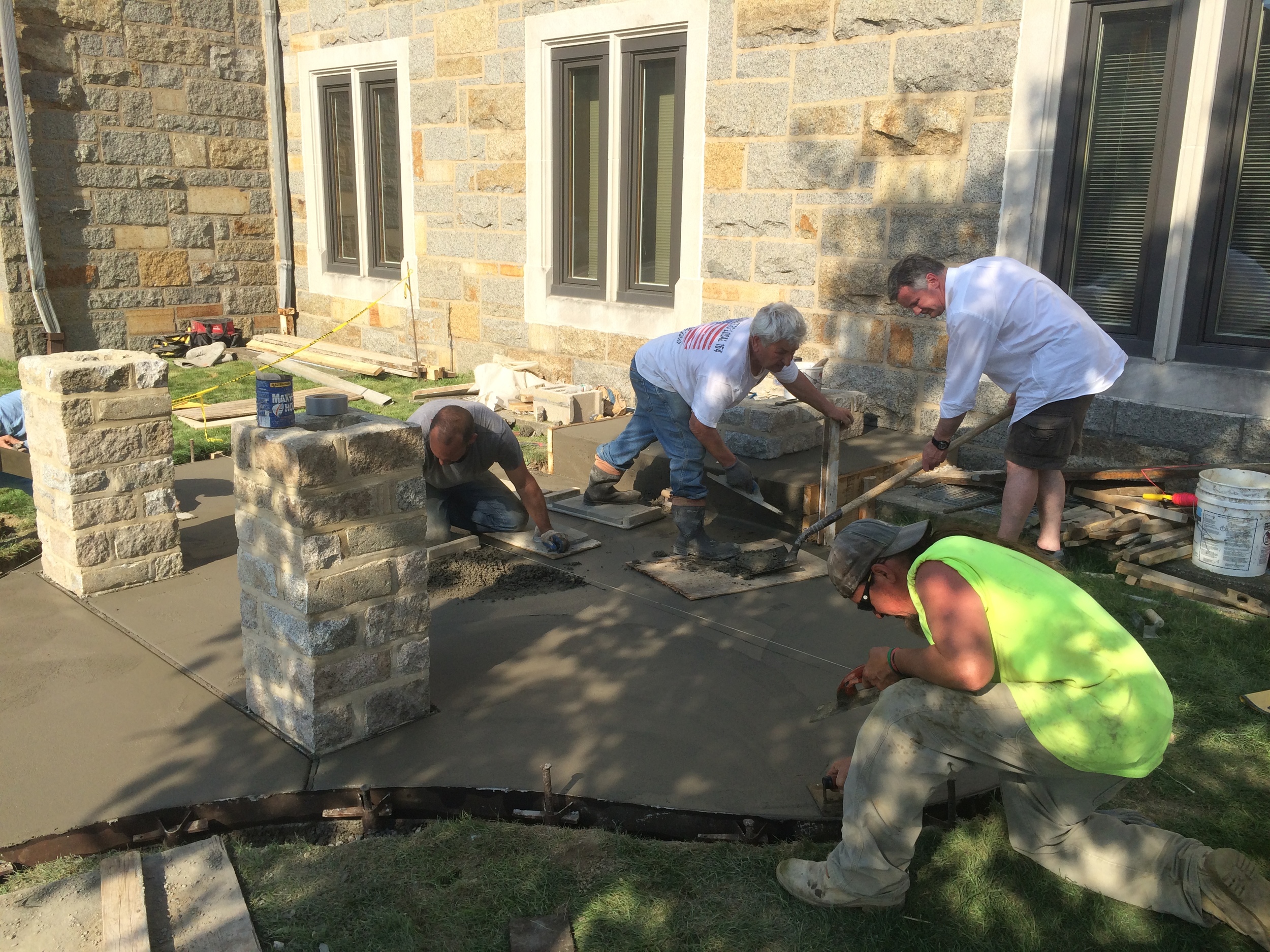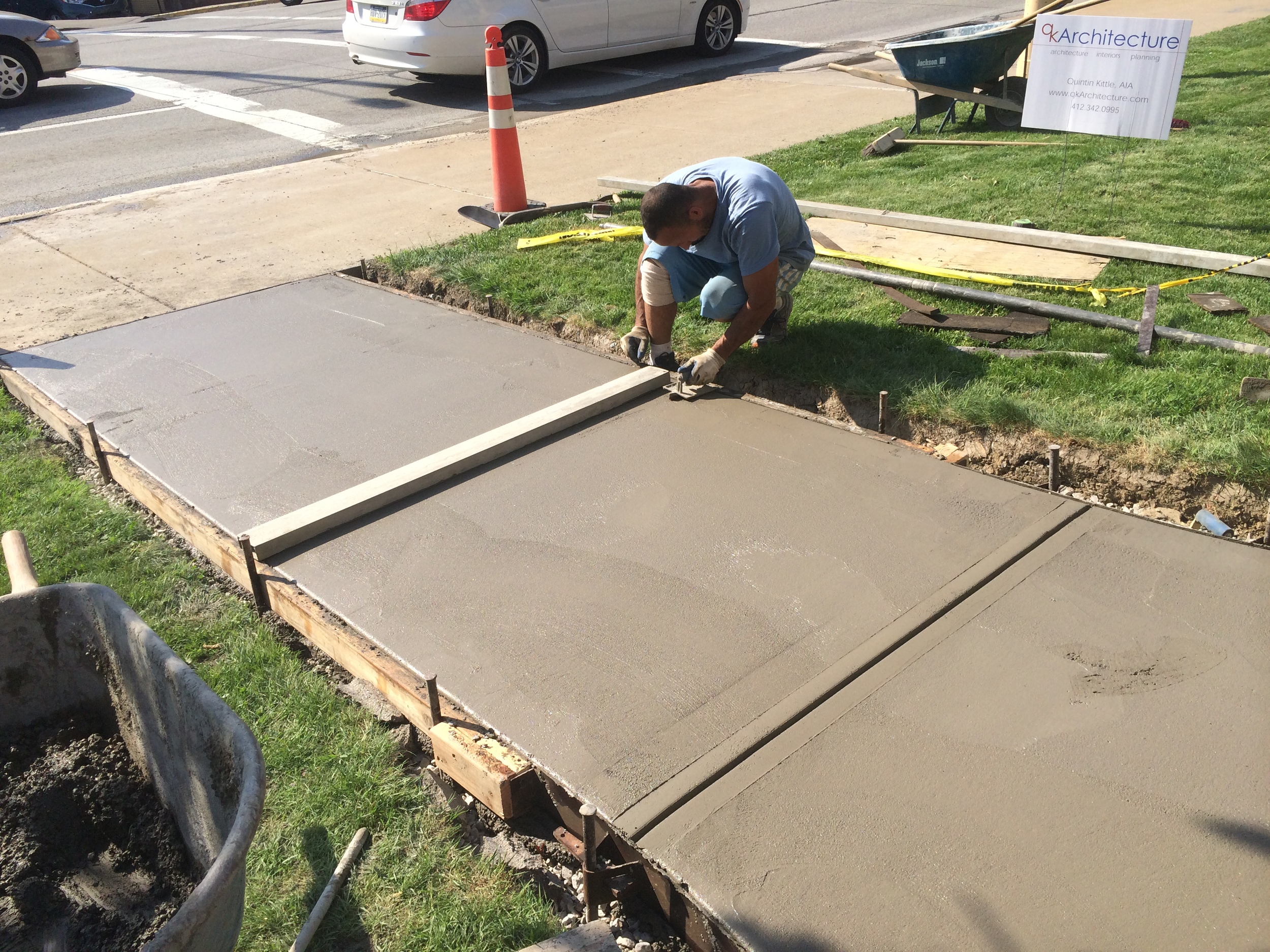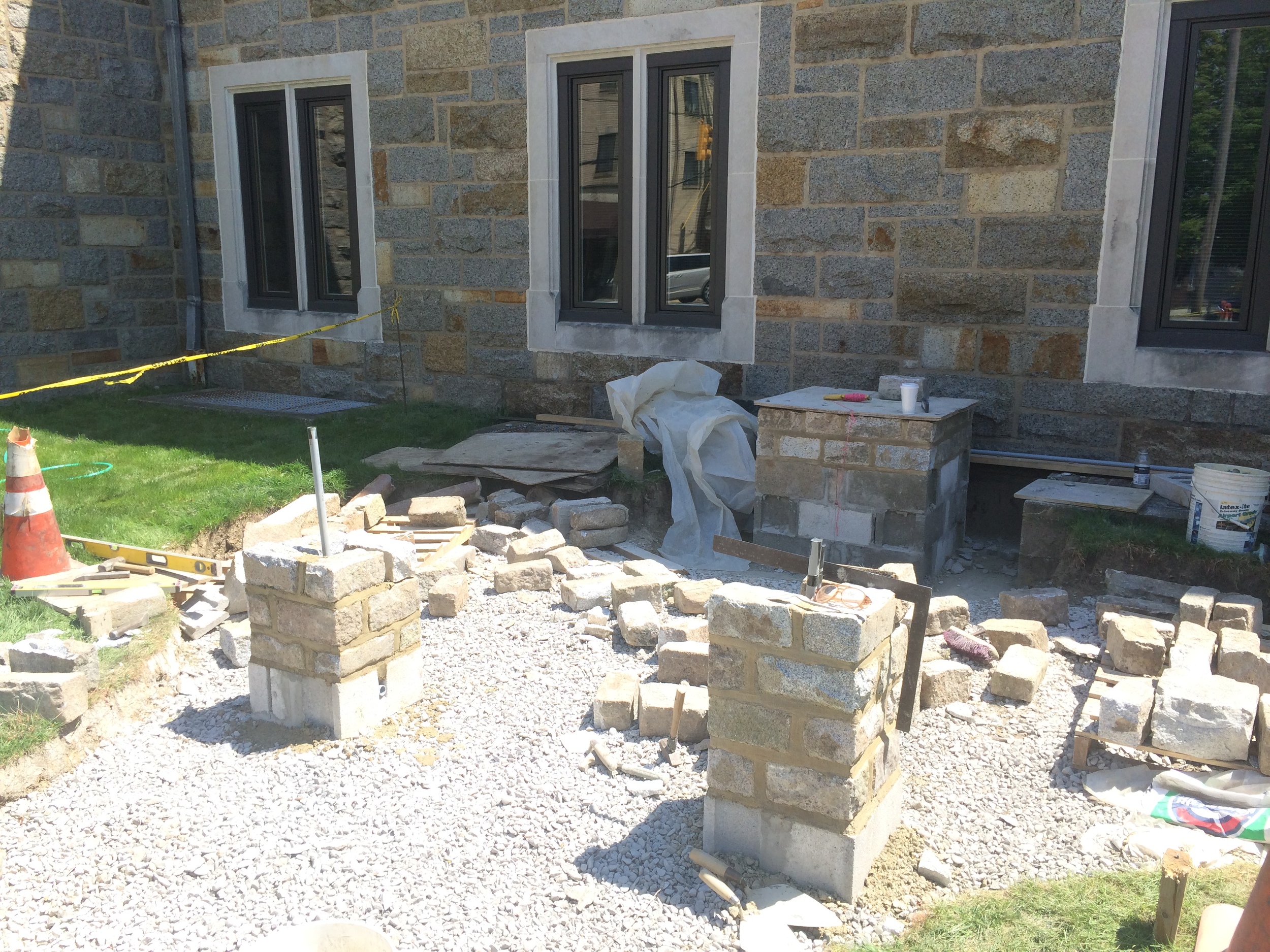 St. Bernard Prayer Garden
LOCATION: Mt. Lebanon, PA
STATUS: Completed Fall 2015
qkArchitecture was retained to design a memorial garden for the recently donated hand-carved marble statue of the parishes patron saint: St. Bernard of Clairvaux. The garden is located in the front yard of the rectory and is intended to be a direct display to the community signifying this saint's importance to their parish.
The statue is framed by semicircular benches and railings to create an intimate setting surrounding the new statue, An inlaid hand-crafted stone and glass mosaic tile medallion sits before the statue, depicting the religious symbols commonly associated with St. Bernard— the Instruments of the Passion are centered in the seating area surrounding the statue.
We commissioned local artisans for the work, and we collaborated with them throughout the design process. The mosaic medallion design was a joint effort between qkArchitecture and the artist Steven Sadvary of Stevo Mosaics. With several visits to his studio, together


we developed the color palette and design, giving Stevo artistic license in developing the final product that reads "St. Bernard Pray for Us." qkArchitecture derived the railing design from the adjacent rectory, crafted by a third generation fabricator Groll Ornamental Iron Works, who adapted their design template for the new curved railings at the prayer garden.
qkArchitecture coordinated the additional trades including Pasquale Construction who poured the foundations, exposed aggregate path and patio, and laid the granite piers, Brentano's Cast Stone who fabricated the benches and pier caps, and Raimando Construction who set the donated statue.
New landscaping and plantings designed by Gwen Wisniewski of Gwen's Gardens add to the welcoming and peacefulness of the statue and garden.
The resulting design is prominent, yet understated— harmonious with the existing building and nearby rectory entrance and appropriately honoring the patron saint without exceeding budgetary constraints or jeopardizing the integrity of the existing building facade.