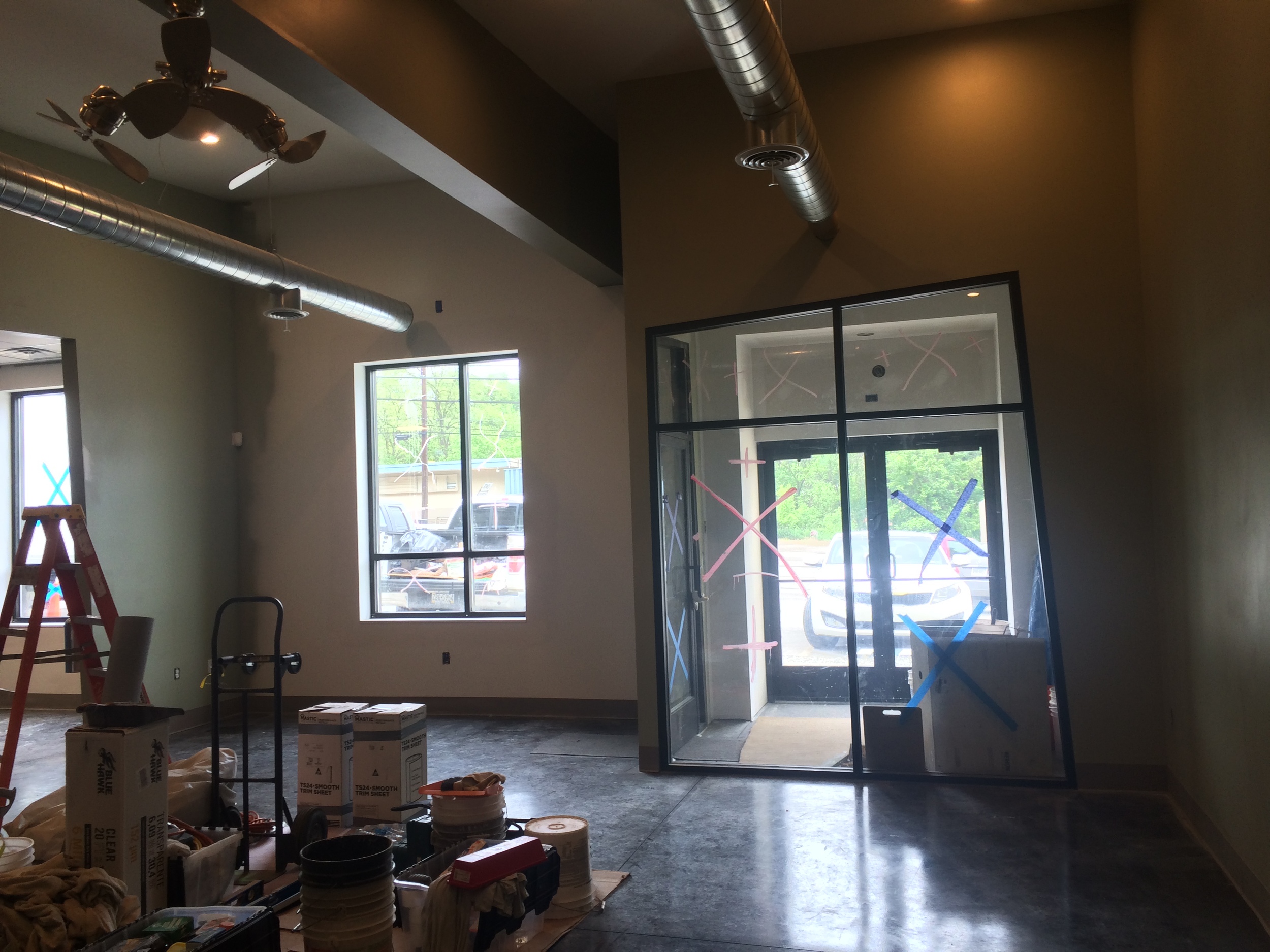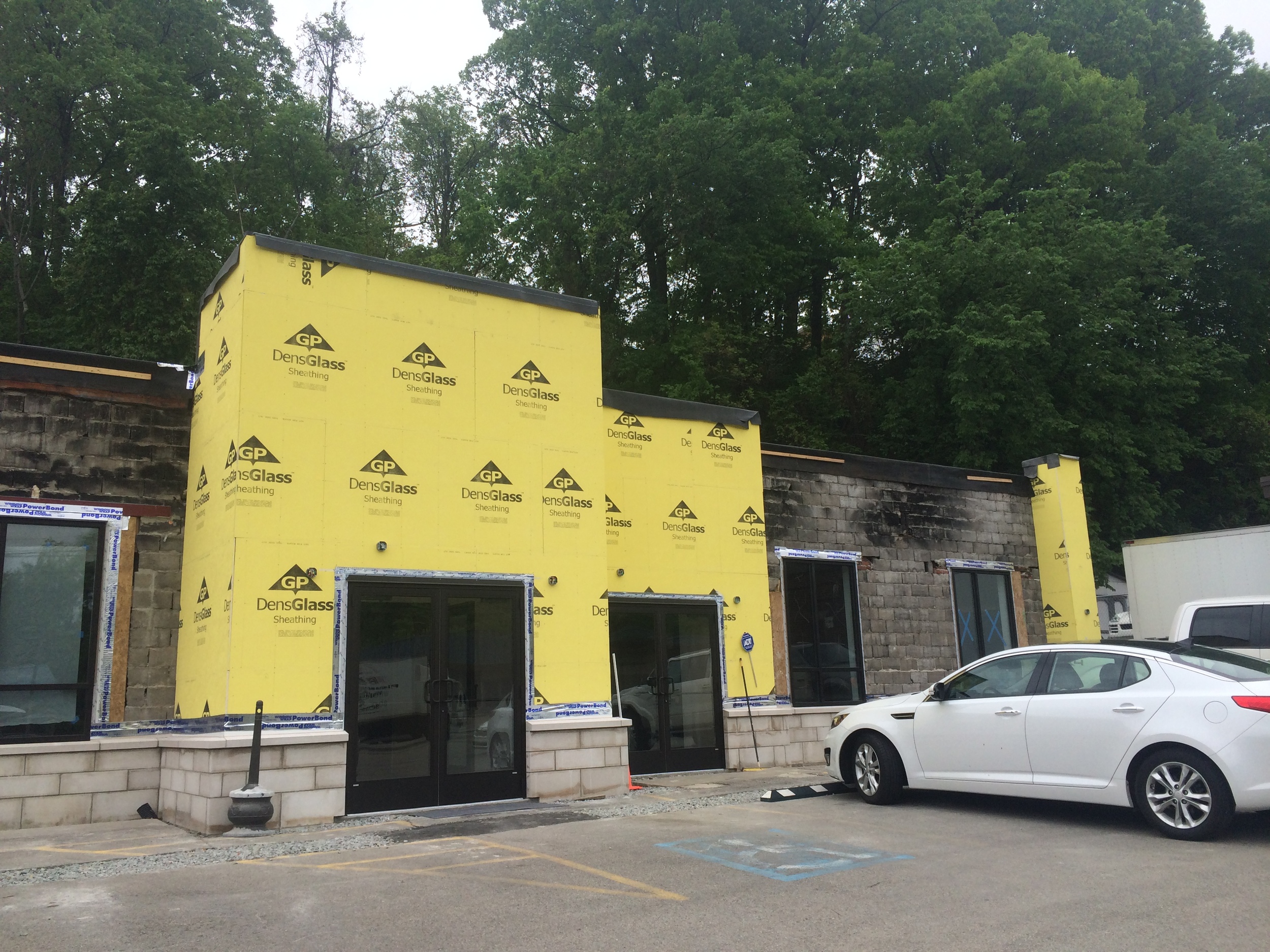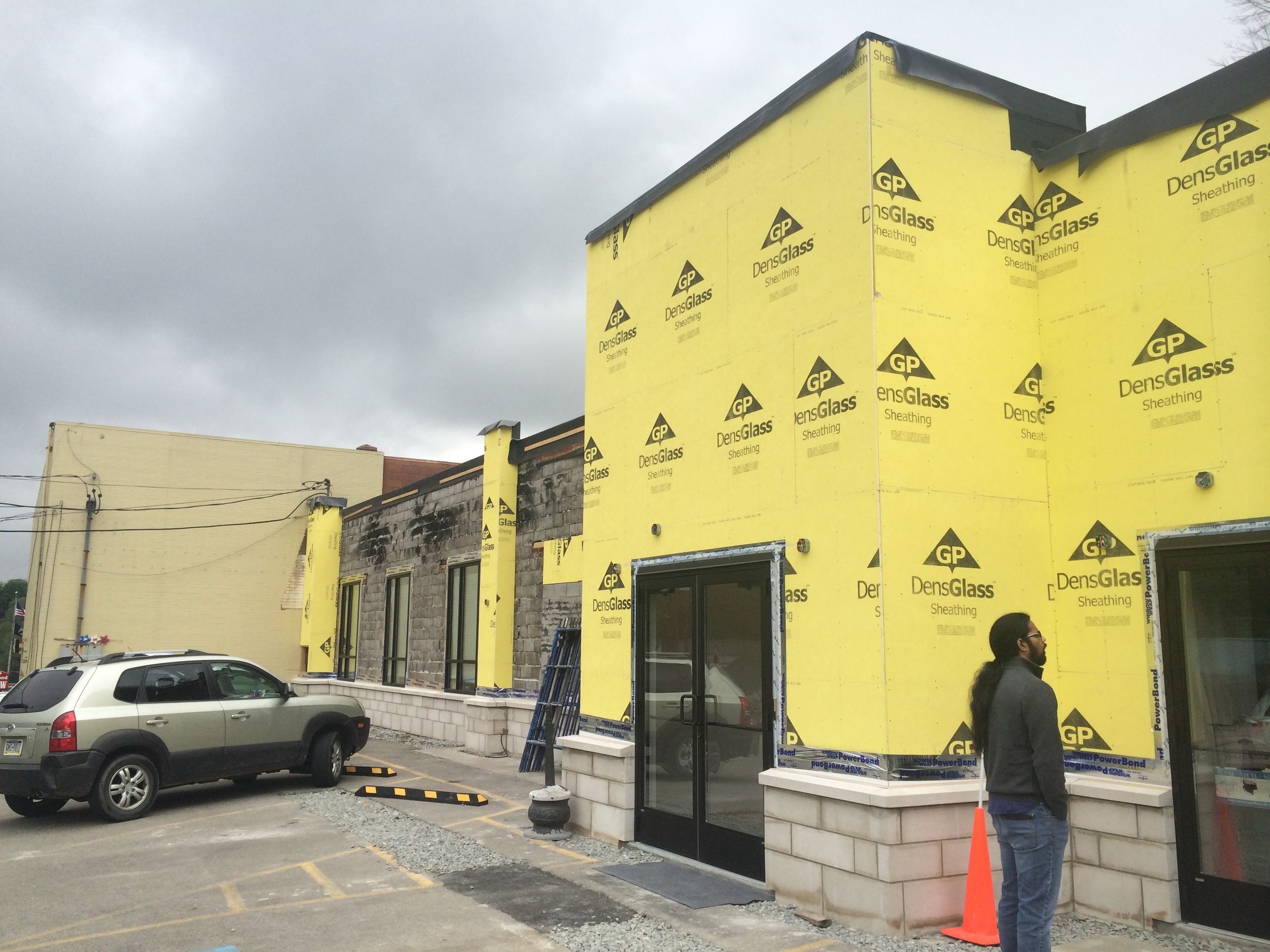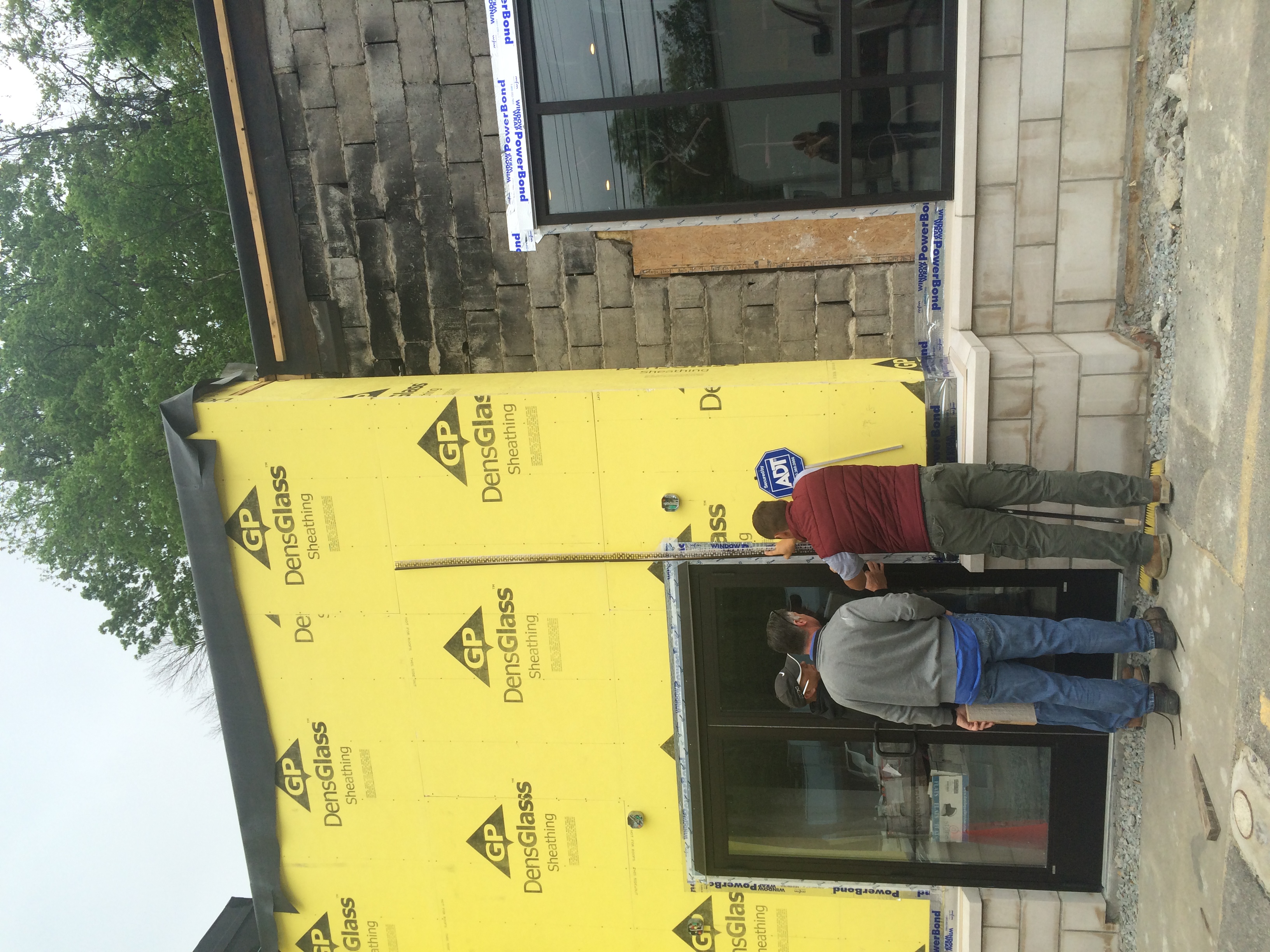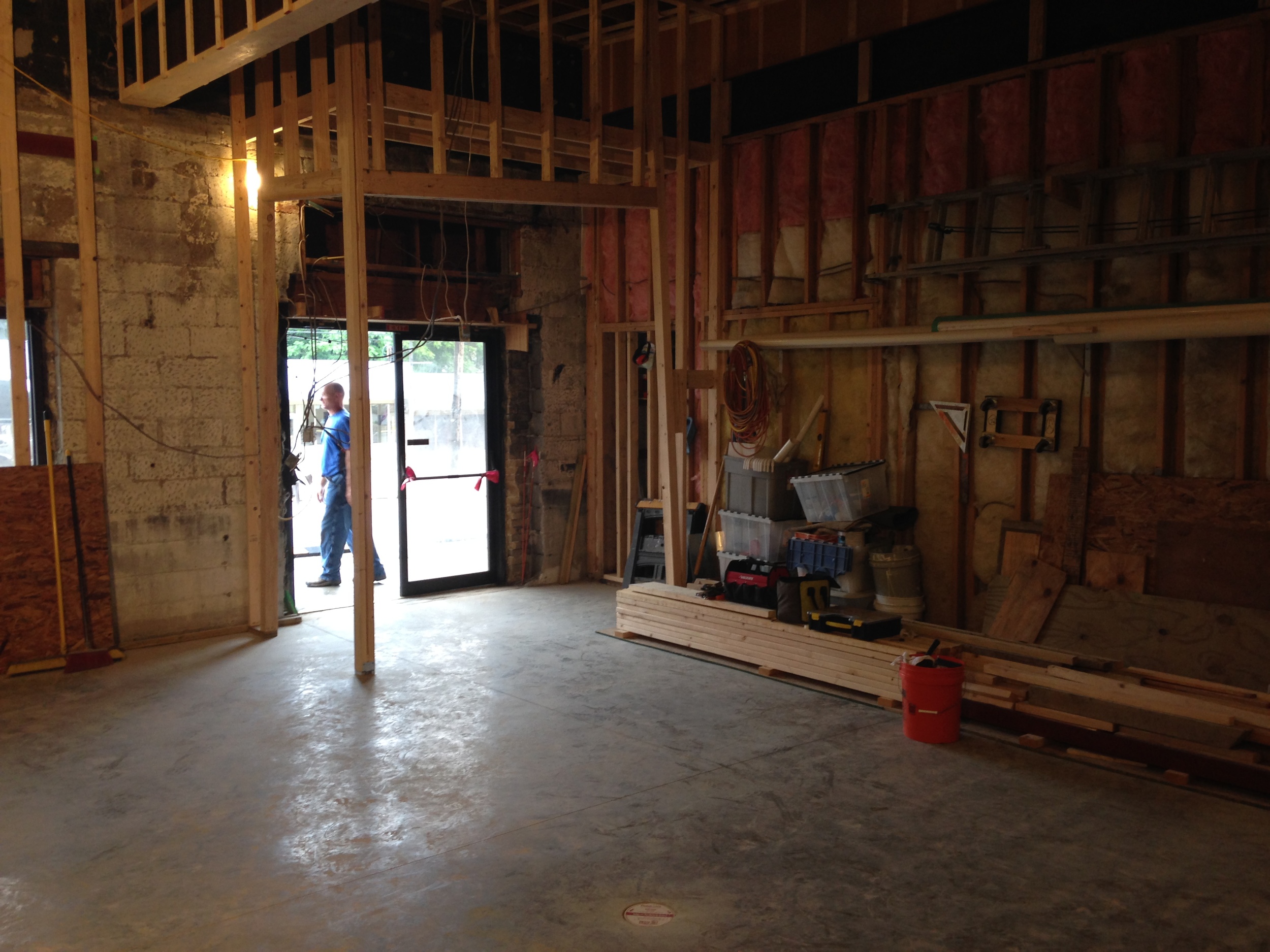 Cappetta Building Renovations
LOCATION: Brentwood, PA
STATUS: Completed Summer 2015
The Cappetta Building, located in the South Hills of Pittsburgh along the Route 51 corridor is partially occupied by Cappetta Dentistry and an unoccupied space that formerly housed a local nationality social club. qkArchitecture was retained to repurpose the existing vacant social club into the new headquarters of Aquasanta Catering. Additionally, qkArchitecture provided design services to renovate the building facade— removing the varying layers and multitude of styles applied to the building over the years.

The existing structure presented several challenges that were slightly uncommon for a building of this age— mainly the add-on of a mansard roof framed into the building facade and a second layer of face brick over the original brick. Additionally, planters were added to the front of the building creating numerous instances of water infiltration both at the roof and ground levels.
qkArchitecture' s design solution was to remove the mansard roof and framing along with both layers of brick and planters, allowing a complete replacement of the façade with improved weather resistance building technology. Part of the renovations also included new windows providing more natural light to the entire building.
For the new catering business, qkArchitecture provided space planning and food service design— creating a space for Aquasanta Catering to offer private tastings to potential customers along with a complete commercial kitchen space for the preparation of the foods that are offered on their menu.

As the final step in the transformation of the existing building, new covered entrances and vestibules were added— providing accessible entries in the existing building.